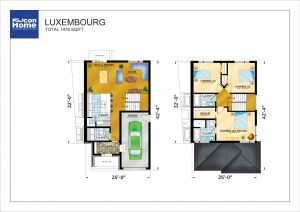 The Luxembourg model is a delightful 2-storey semi-detached home featuring a large open concept living, dining and kitchen area with a breakfast counter and walk-in pantry.
The second level includes two (2) bedrooms and a master suite with a full bathroom and a walk-in closet.
The two (2) units have separate driveways.
Contact us to get the price of this model